Featured brands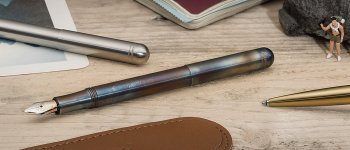 Kaweco
Kaweco was established in 1883 in Heidelberg, Germany. Step by step the pen company has...
See all Kaweco products

Traveler's Company
Traveler's Company is behind the cult product, Traveler's Notebook. All the notebook fanatics know it...
See all Traveler's Company products

Visconti
Visconti has been producing high quality leather goods since 1975. Family run business has strong...
See all Visconti products
Popular brands
All brands
A

B

C

D

E

H

I

K

L

M

N

Ö

P

R

S

T

V

W